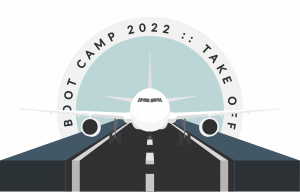 English 🇬🇧
Would you like to end your summer in the best way possible?
Join us for "Boot Camp: Ready for Takeoff!" Our yearly camp is back and will be taking place between the 25th-28th August at St Paul's Missionary College (St. Agatha), Rabat. The event is open for teenages between 13-16 years old. Boot camp would be a great opportunity to make new friends and strengthen existing friendships.
Boot camp is a 4-day fully residential live-in organised by ACTS Teens. Boot camp consists of activities, workshops, discussions about faith, time of prayer, a trip to the beach and so much more!
We highly encourage 13-16 year olds to join us for this journey where we get to know about our faith. ACTS Teens organises weekly meetings on Fridays at Gattard House, Blata l-Bajda.
We look forward to seeing you and getting to know you 🙂 Get in touch with us if you have any questions.
God bless you!
Malti 🇲🇹